Denver's Mile High Halloween Haunts
Looking for things to do in Denver for Halloween? Get ready for a spectacularly spooky October. Explore an eight-acre corn maze. Hear tales of Victorian horror. Take the kids trick or treating at the Denver Zoo or the Children's Museum of Denver. Roam the streets of Downtown Denver with hundreds of zombies!
HALLOWEEN ACTIVITIES FOR KIDS


COLORADO'S COOLEST CORN MAZE
WHEN: Every Friday, Saturday and Sunday, Sept. 16-Oct. 30, 2016
WHERE: Denver Botanic Gardens at Chatfield
Get lost at this year's Denver Botanic Gardens at Chatfield's eight-acre Corn Maze, one of the most attended corn mazes in the country. Wind your way through acres of corn in search of Farmer Green's lost animals, view the design from two 15-foot tall illuminated bridges that overlook the giant Corn Maze, and watch the delight as younger children find their way through a special free mini-maze designed just for them. Hayrides, a giant jump pillow and pony rides will be available for an additional cost. An array of food vendors will offer some of your favorite fall foods, including freshly squeezed lemonade, funnel cakes, hot dogs and kettle corn. And don't forget to come out during Pumpkin Fest to pick the perfect jack-o-lantern from the gardens' 10-acre patch.
BOO AT THE ZOO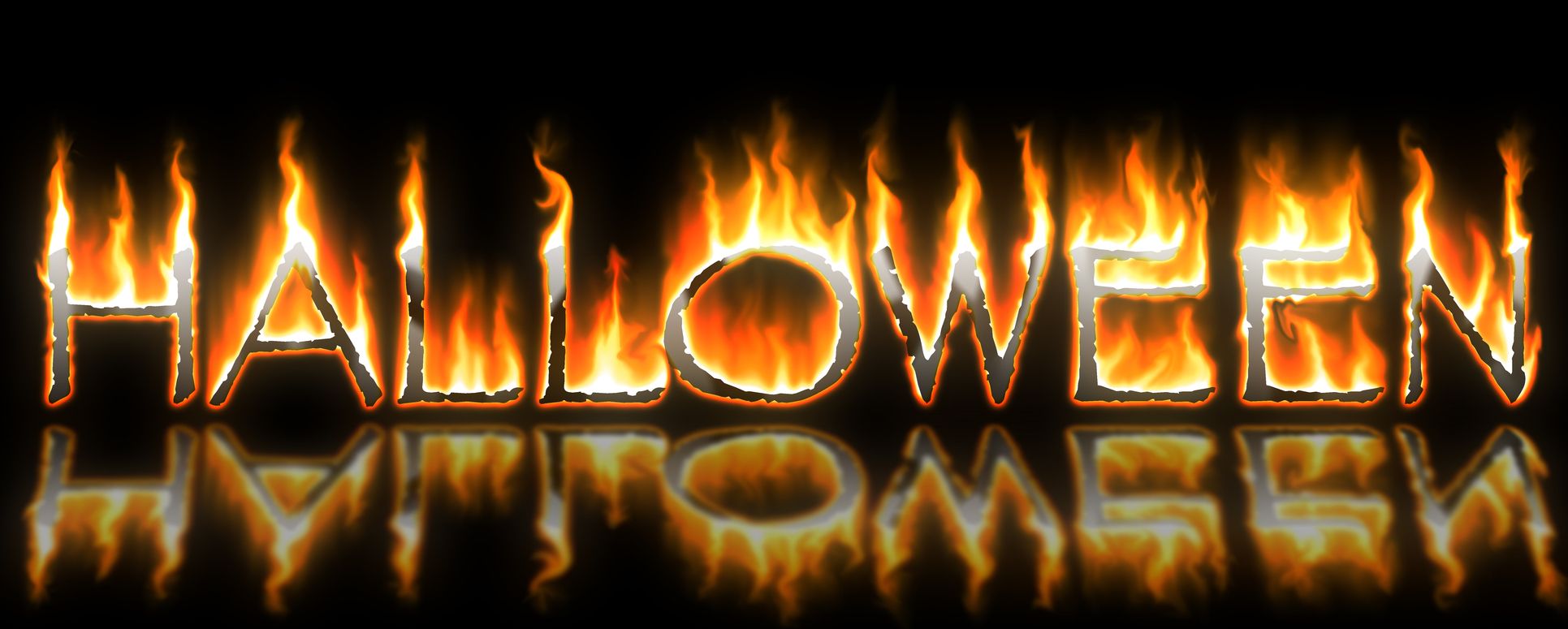 WHEN: Oct. 22-23 and Oct. 29-30, 2016
WHERE: Denver Zoo
The annual Boo at the Zoo offers more than 20 trick-or-treat stations, creepy crawly animal demonstrations and exciting family-friendly entertainment under the canopy of Denver Zoo's beautiful fall foliage. Activities are free with zoo admission. Boo After Dark on Oct. 28 and 29 offers visitors a nighttime trick-or-treating experience. Tickets are $17 for adults and $12 for children; 2 and under are free.
TRICK OR TREAT STREET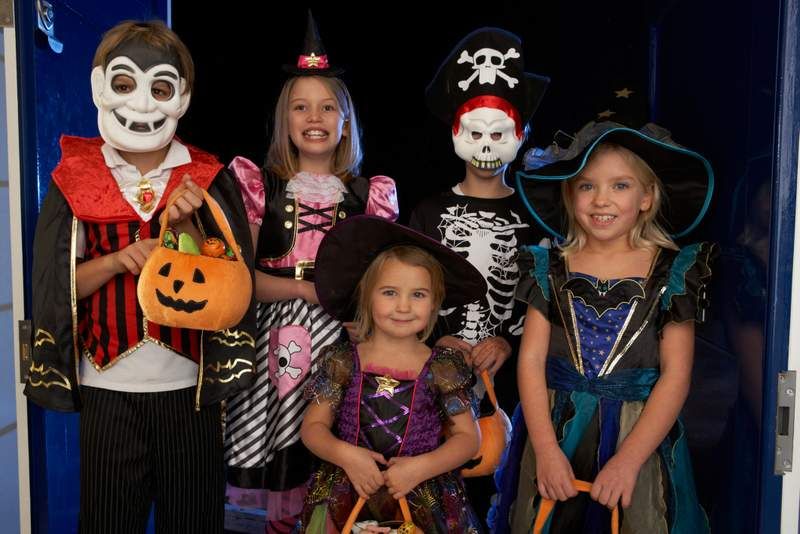 When: Oct. 28-30 (9 a.m. - 6 p.m.)
Where: Children's Museum of Denver at Marsico Campus
For three days, the Children's Museum of Denver at Marsico Campus will host costumed kids and adults for a spooktacular wonderland of fun! Families can march from one Treat House to the next and collect goodies, create Halloween crafts, play carnival games and much more. It's the ultimate safe Halloween adventure, bursting with excitement for everyone. Event day pricing applies, see the museum's website for details.
TRICK OR TREAT TRAIN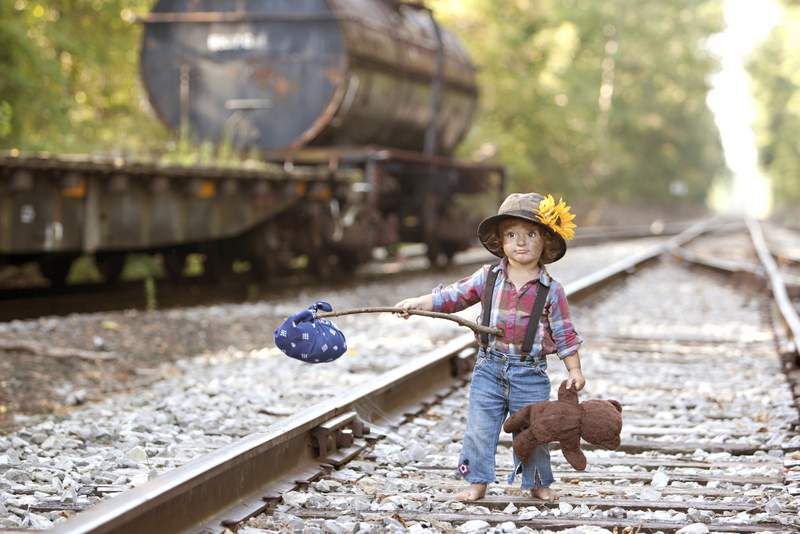 WHEN: Oct. 29, 2016
WHERE: Colorado Railroad Museum
Ride the rails back in time through Railroad Halloween Town at the Colorado Railroad Museum. Catch a ride behind the historic locomotive in vintage passenger cars hosted by conductors and engineers in full costume. The Trick or Treat Train departs every 30 minutes between 10 a.m. and 4 p.m. Visit all the Town's special stops to fill your treat bag and tickle your funny bones. Visit the "not so spooky" haunted railcar or the Olde Railroaders silly graveyard. Get a picture of your costume as you pause for a photo in the Pumpkin Patch.
JACK-O'-LANTERN CONTEST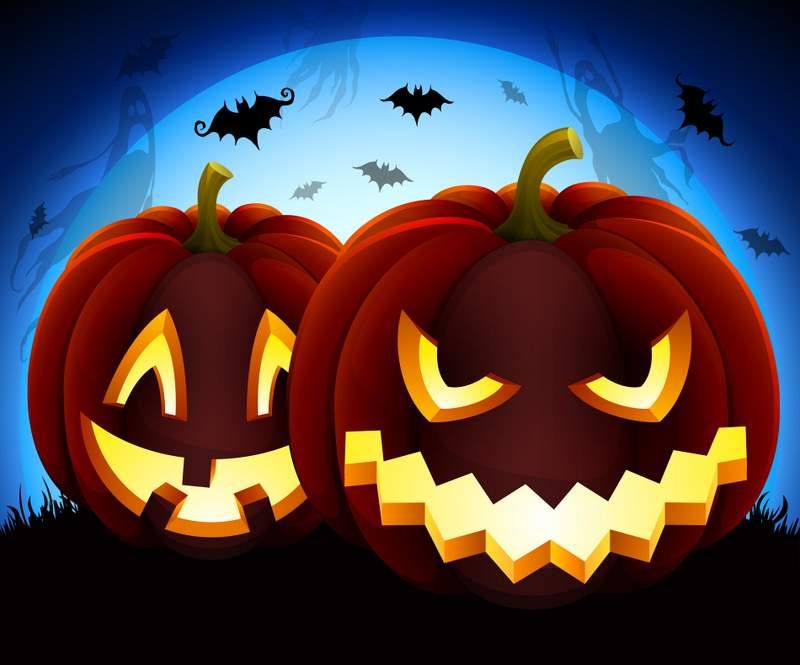 WHEN: Oct. 30, 2016 (5 p.m. for pumpkin entries, judging begins at 5:30 p.m.)
WHERE: Founder's Green (Stapleton)
Enjoy a fun evening for a great cause, benefiting Kids' Compassion Project. Bring completed jack-o'-lanterns (please register in advance), or just drop by to admire the creativity of others. Enjoy free hot chocolate, courtesy of Starbucks. Fire Truck Crepes' food truck will also be on hand for some delicious food! The event is free and prizes will be given away.
GHOULISHLY FUN HALLOWEEN EVENTS AND ACTIVITIES

City of the Dead
Top Ranked Haunted House in the US. 3 Intense Attractions at 1 Location! https://www.cityofthedeadhaunt.com/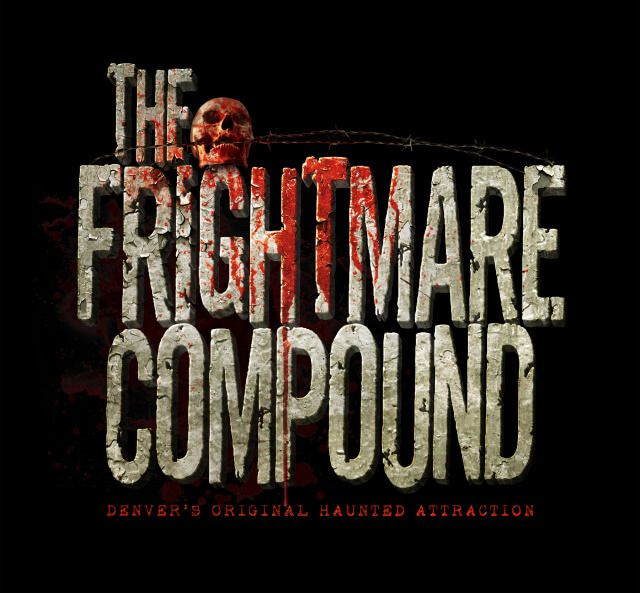 The Frightmare Compound™ - Colorado's Scariest Haunted House‎
Constantly raising the Bar for interactive Haunted House experiences in Colorado. https://www.thefrightmarecompound.com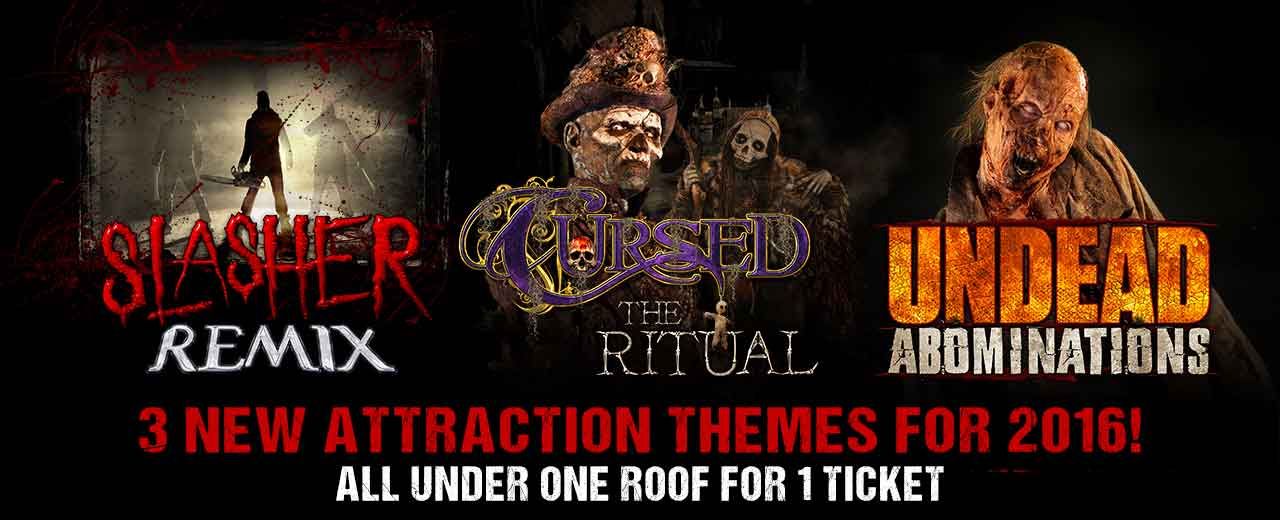 13th Floor Haunted House
The 13th Floor Haunted House is one of the best in Colorado and has received national attention. www.13thfloorhauntedhouse.com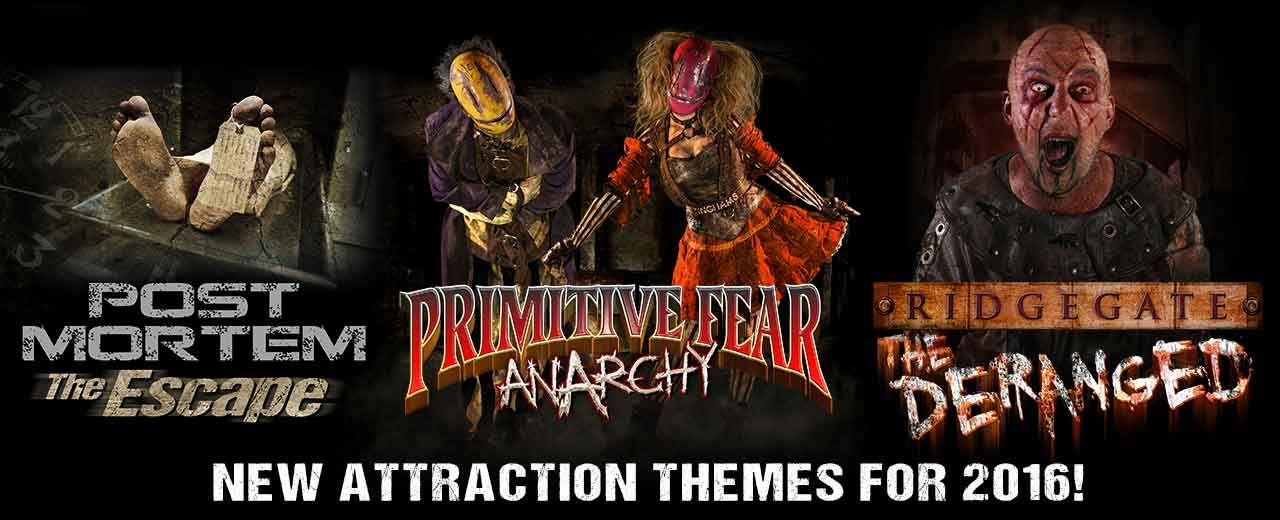 The Asylum Haunted House
The Asylum Haunted House has been featured on the Travel Channel's show America's Scariest Halloween Attractions and has been rated in the Top 10 Haunted Houses in America by Hauntworld Magazine. www.asylumdenver.com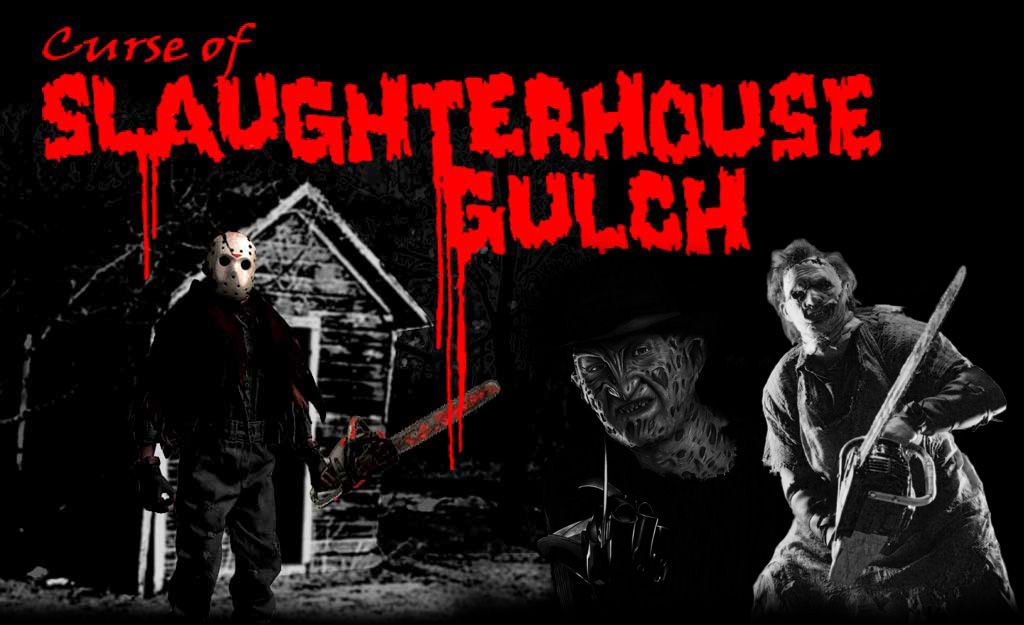 Curse of Slaughterhouse Gulch
Soo scary that CNN aired news coverage of the popular haunt. www.slaughterhousegulch.com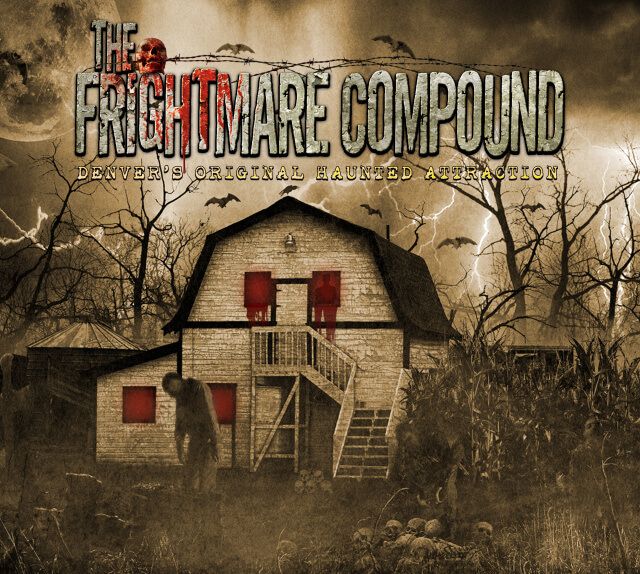 The Frightmare Compound
Denver's oldest and longest running haunted house. Actually 2 in 1. www.thefrightmarecompound.com