Don't Get Priced out of the Market
In big cities all across the country, home buyers are growing increasingly frustrated as rising home prices and stiff competition shut them out of the market.
In cities like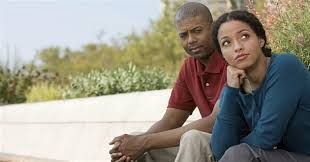 Austin, Las Vegas, San Francisco, San Diego, prices have climbed by as much as 20% or more in the last couple years, well above the national average of 13%, according to Case Shiller.
Plus mortgage rates are up by nearly a point to 4.3%, so borrowers today are paying 25% more than they would have a year ago. There have been two interest rate increases in the last four months and the forecast is for two additional rate increases before the end of this year.
With about 15,000 new residents flooding into the Denver Metro monthly, the housing shortage is real and prices are increasing at an average rate of about 1% per month.
Buying Now is the Smart Move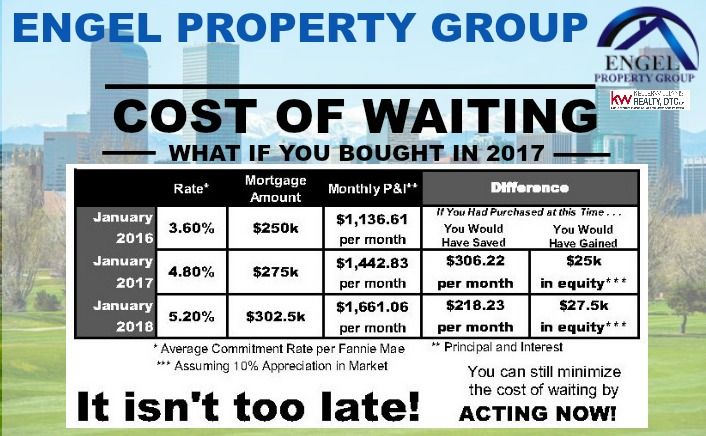 Here are the facts a home buyer from just 15 months ago is already saving $306 per month in mortgage payments and has made $25,000 in appreciation.
By this time next year that same 2016 Buyer will be saving $525 per month in mortgage payments and will be nearly $53,000 richer due to Denver housing appreciation. Not bad, huh?
Grab YOUR Ticket to the Game Right Now
We literally have home ownership programs for just about everyone. Quit paying rent and helping someone else get rich, now it's your turn. You don't need 20%, 10%, 5% or even 3%. We have lenders with 0% and 1% down payment programs. In fact we have a buyer closing right now with 0% down on a $331,000 home paying only $2,200 in closing costs. This could easily be you.
Call or text Cindy or Bob today at (303) 351-2014 and we'll show you how.