Real Estate Market Trends Report for July 2018
As buyer activity slows, prices drop and inventory hits a three-year high.

Will this crazy appreciation explosion continue or crash? Is it time to cash out on your home's appreciation? How do I find an affordable replacement home? Do first time home buyers even stand a chance? Solving these dilemmas starts with reading our updated market report.
---
Both average and median prices have dropped from June. With inventory at a three-year high, the climate is perfect for slowing activity and price reductions as fewer and fewer homes are considered affordable.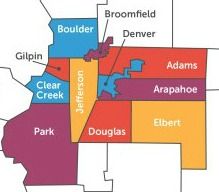 "As we head into August, many REALTORS® and sellers alike are starting to feel those mid-summer blues," said Steve Danyliw, Chairman of the DMAR Market Trends Committee and Metro Denver REALTOR®. "Is this normal seasonality, or a sign of a real cooling trend? It's not time to panic, but this market is showing signs of cooling, and REALTORS® need to manage seller's expectations as market conditions change."
Danyliw assesses that the decrease in buyer activity and higher inventory may be attributed to the historic increases in Denver home prices.
He adds, "Can a cooling market be considered positive? To most sellers, no, but honestly, they have experienced unprecedented equity growth over the past several years. It's time to share the love and keep home buying an option in the Denver Metro area."
Active listings in the residential market (single-family and condos) were at 7,643 total units in July, up 3.96 percent year-over-year. This increase is being driven by the condo segment of the market. The number of sold listings decreased by 15.65 percent, compared to the previous month and 8.54 percent from last July. Year to date, there have been 32,879 sold homes - down 2.16 percent from 2017. The condo market saw a small uptick in average days on market, increasing to 18 days compared to 17 last July. The most active price segment for the single-family market in June was the $300,000 to $399,999, and $200,000 to $299,999 for condos.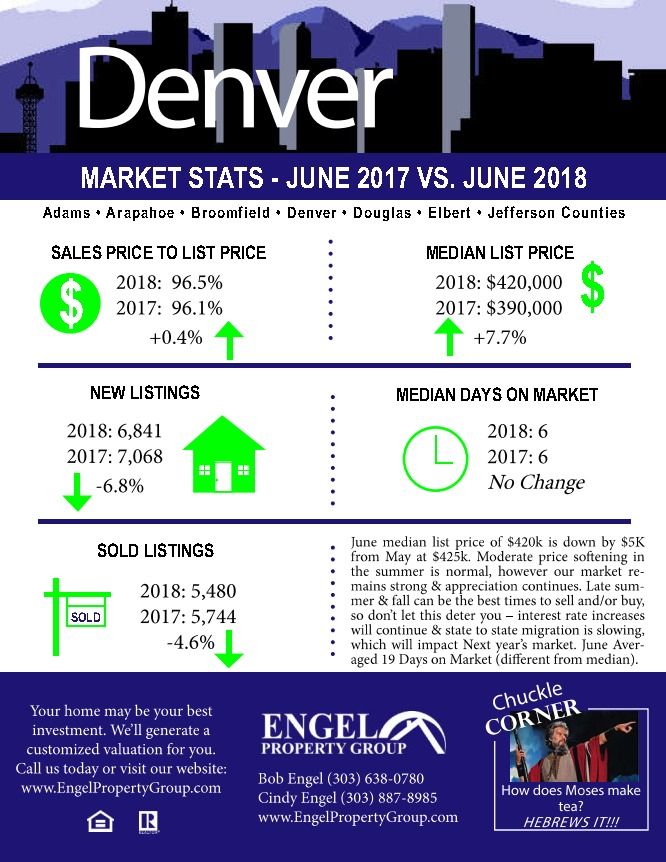 Months of inventory increased to 1.59 months for single-family homes, compared to 1.43 months last month and increased to 1.33 months for condos, compared to 1.21 months last month. As we look at the single-family home market, the average sold price decreased 1.48 percent month-over-month to $529,124, while the median price also decreased 0.33 percent to $450,000. The year-to-date average sold price stands at $526,313 for the single-family home market, up 9.68 percent from last year, with the median sold price at $446,003 and up 8.78 percent. The condo market continues to outperform single-family, with the average sold price of $352,734, representing a 11.95 percent increase over 2017. The median price of condos sold also increased by 13.21 percent to $300,000.
Our monthly report also includes statistics and analyses in its supplemental Luxury Market Report (properties sold for $1 million or greater), Signature Market Report (properties sold between $750,000 and $999,999) and Premier Market Report (properties sold between $500,000 and $749,999). In July, 206 homes sold and closed for $1 million or greater – down 16.26 percent from the previous month and up 17.71 percent year-over-year. The closed dollar volume in July in the luxury segment was $ 291,278,026 down 24.22 percent from the previous month, and up 7.15 percent year-over-year.
The highest priced single family home sold in July was $4,036,670 representing six bedrooms, five bathrooms and 5,424 above ground square feet in Denver. The highest priced condo sold was $1,400,000 representing three bedrooms, four bathrooms and 2,500 above ground square feet in Denver. The listing agents for both transactions and the selling agent for the condo transaction are all DMAR members.
"The Denver Metro area Luxury market felt a chill even in our hot July temperatures," stated Jill Schafer, DMAR Market Trends Committee member and metro Denver REALTOR®.
According to Schafer, with 13.96 percent fewer luxury homes sold in July than June and 37.5 percent fewer luxury condos, it appears the seasonal peak for sales of homes priced over $1 million may have been June.
Even with last month's drop, it is still a banner year for the Luxury market. Year-to-date figures show more than 2.5 times (107 percent +) the number of luxury homes have sold this year compared to 2014, and more than three times (142 percent +) as many condos compared to four years ago.
"With $1,951,165,664 in luxury home sales volume year to date, we will surely pass a record $2 billion this year," she added "How high will it go? It'll be interesting to watch!"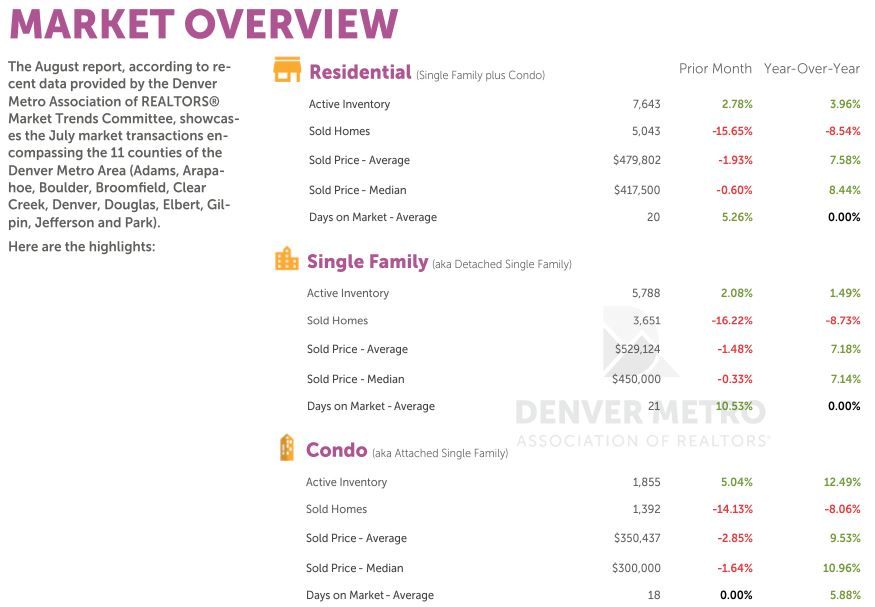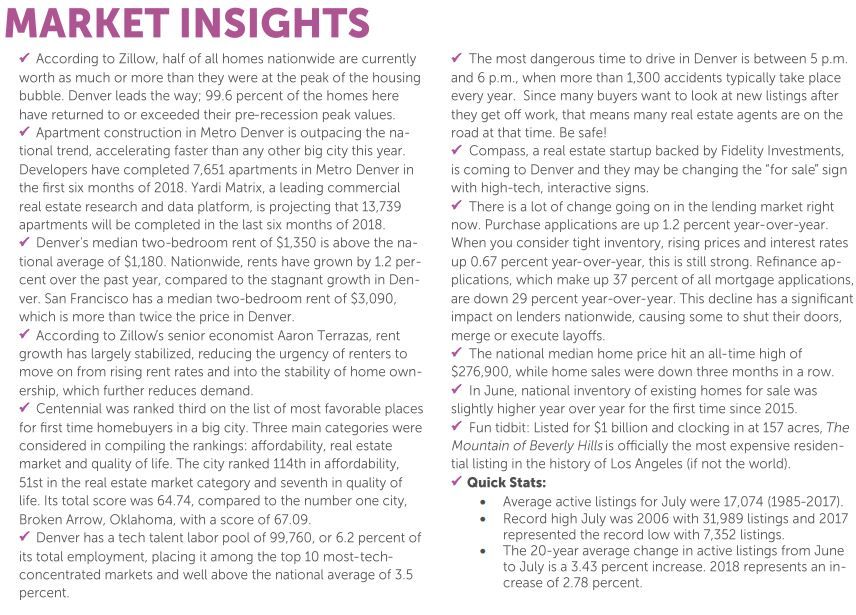 Selling Your Home?
Get your home's value - our custom reports include accurate and up to date information.
Get Home Value