The Weekender Guide December 20-22
Food & drink
Bruz Beers Where: 1675 W. 67th Ave #100, Denver
The Lowdown: Bruz is a brewery that focuses on brewing the best Belgian-style beers. The flight is build-your-own up to five tasters and they are four-ounce pours. Bonus — if you buy five you are essentially getting the fifth free since they are $2.50 individually.
Station 26 Brewing Company Where: 7045 E. 38th Ave., Denver
The Lowdown: Located in an old firehouse, Station 26 loves the experience of beer and believes in variety when it comes to style. The flights are build-your-own and each pour is five ounces. No matter how many you order, each beer each taster is $2.
Spangalang Brewery Where: 2736 Welton St., Denver
The Lowdown: Spangalang is a brewery that focuses on quality and freshness, which is why you might only find Spangalang's beers at the taproom. The flight is build-your-own with three-ounce pours. The tasters range from $1 to $3 depending on the beer, and there is usually 10 on tap.
Uncle Where: 2215 West 32nd Ave., Denver
Hours: Monday – Saturday 5 – 10 p.m.
Lowdown: The lengths people will go for a good broth are truly incredible. Five-years running, and the nightly wait at Uncle often still exceeds 45 minutes from the moment they open their doors until last call at 10 p.m. The cramped 50-seat interior features tables packed so closely that you may bump elbows with your neighbors, with a counter that allows patrons to view the fast-paced kitchen's frantic commotion. Hip-hop blasts, audible slurps come from all sides — the atmosphere is lively to say the least. In true Soup Nazi fashion, the restaurant "politely declines" modifications — but as in Seinfeld, there is a good reason to have unswerving faith in the masters. The spicy chicken ramen ($14.50) is confit chicken, bean sprouts, scallion and soft egg in a spicy sesame broth that inspires to the last drop.
Katsu Ramen Where: 930 South Havana St. #4, Aurora
Hours: Monday – Thursday 11 a.m. – 9:30 p.m., Friday and Saturday 11 a.m. – 10 p.m. and Sunday 4:30 – 9 p.m.
Lowdown: Tucked away in a strip mall on Havana Street is one of Denver's great ramen institutions. Peddling reasonably priced bowls of traditional noodle-soup, the casual eatery serves no-frills Osaka-style ramen with all the expected ingredients intact. The tonkotsu shoyu ($10.95) is a rich pork and soy broth with bok choy, fish cake, pork belly and thin buckwheat noodles we love.
Domo Where: 1365 Osage St., Denver.
Hours: Every day 11 a.m. – 2 p.m., then again 5 – 10 p.m.

Lowdown: Domo is at once a restaurant serving Japanese country cuisine, a cultural museum, an aikido dojo and a traditional Japanese garden. The rustic interior is unlike any other locale in the city — the ambiance is curated to take diners to outside the urban vision of Japan that has come to define much of what American diners understand about the highly diverse and complicated cuisine. Chef Gaku Homma has written about his traditional methods — the fare is clearly comfort food, made with love and a deep understanding of history. The unagi dashi shoyu ramen ($17.50) is a clear shoyu (soy-sauce based) broth with grilled eel. Served with seven small countryside dishes and a mini-donburi bowl — choices include gyoza, a variety of grilled meats and others — the meal is both filling and distinct.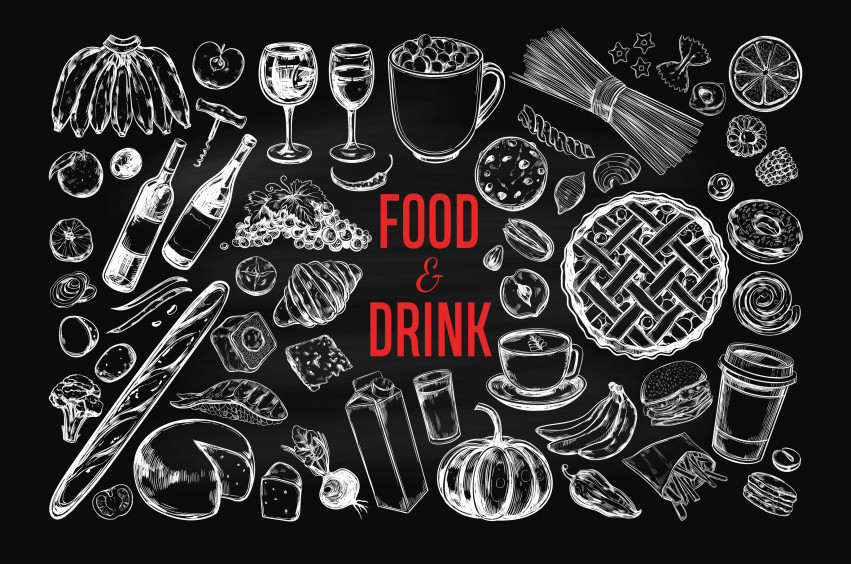 Entertainment
As Denver grows into a major city, arts and culture will expand as fast as the population. To get the full experience of a city, check out the jazz spots as they have been a hub for the city's musicians, artists and free thinkers collect throughout the decades. In the prohibition era of the 1920s, Jazz clubs were the height of socialite culture; in the '50s, they were dark and smoky rooms filled with counterculture revolutionaries who discussed the future; while the '70s allowed jazz clubs to openly welcome minds and doors to people of all creeds and colors. 303 put together a few of our favorite jazz spots here in Denver so you know which spot will match your mood, company, budget and outfit. With influences from all over the world and all throughout history, there is a jazz club or event just for you.
Dazzle
Where: Dazzle Jazz Lounge – 930 Lincoln St., Denver
Upcoming Events: See Calendar Here.
Price Point: $$ View Menu Here.
Nocturne
Where: Nocturne Jazz & Supper Club – 1330 27th St., Denver
Upcoming Events: See Calendar Here.
Price Point: $$$ View Menu Here.
Jazz @ Jacks
Where: Jazz @ Jacks Denver Pavilions – 500 16th St., Denver
Upcoming Events: See Calendar Here.
Price Point: $$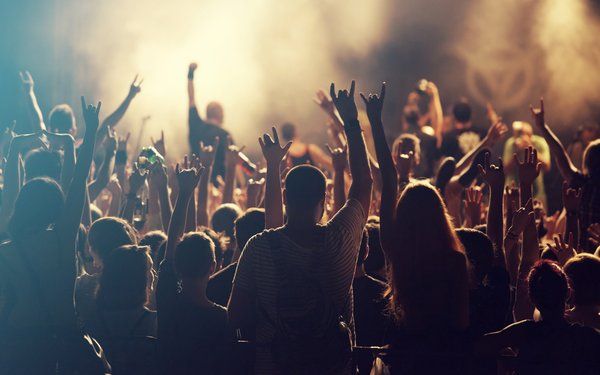 Art
RiNo
As the neighborhood that has everyone buzzing on art (and craft breweries), RiNo serves as a good starting point for the guide to Denver art galleries. Aside from the wealth of street art strewn between buildings and in alleys, the area boasts quite a few indoor art spaces spanning many genres. Though it's not as walkable as the Art District on Santa Fe, RiNo definitely attracts large crowds who are hungry for art. With the mass of breweries, distilleries, coffee shops and restaurants, an afternoon can be well-spent weaving in and out of those establishments and the following galleries.
B-Spot Pop Up: This one won't be up forever but rather serves as a temporary spot for pop-up exhibitions. Created and curated by well-known wheatpaster Koko Bayer, B-Spot is a must-see before it's turned into something like an apartment complex.
Dateline: Small but packing a punch, Dateline does a wonderful job at showcasing local talent. As an artist-run space, they've gained a reputation for respecting the artistic community. They also aren't afraid to put on some risky exhibitions that might offend people (so here's your trigger warning).
fooLPRoof Gallery: Situated in the northern stretch of Larimer Street, next to Infinite Monkey Theorem, fooLPRoof Gallery splits its exhibitions between visiting artists and Laura Phelps Rogers' own work. Rogers is known for recontextualizing objects — like casting iron molds of her grandmother's purses — as well as site-specific installations both indoors and out. Her interests in sculpture, painting, jewelry and collection steer the direction of the gallery.
Lane Meyer Projects: Founded in 2014, this little tucked-away gallery in RiNo has worked at becoming a community staple in a neighborhood that constantly changes. The gallery showcases local, national and international talent — all under the umbrella of contemporary art. It's also known for its pop-up events and regularly occurring activities like movie nights.
Millers & Rossi: Not just a contemporary art gallery, Millers & Rossi doubles as a speakeasy. Enjoy an array of sculptural work, paintings, photographs and other art in the abstract or modern genre, and then find the secret doorway into the dark and intimate bar. The cocktails in the bar are an art of their own.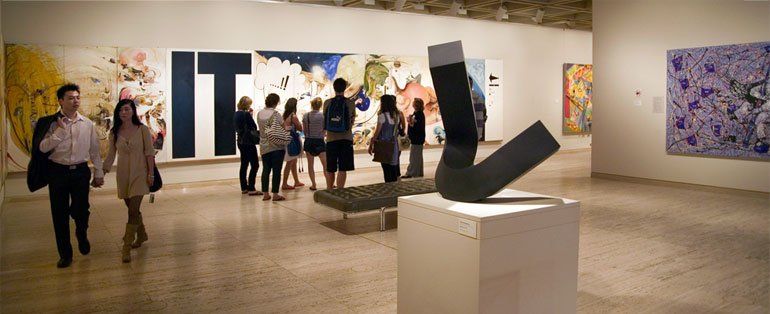 Science and Nature
Nearby Dog-Friendly Hikes in Colorado
Elk Meadow Off-Leash Area in Evergreen
Located right up the hill from the rest of Elk Meadow Park, this spot can be a trick to find at first (hint: turn at the only Taco Bell in Evergreen and follow that road) but once you do, it is well worth it. This trail is just as fun for humans as it is for dogs, and features some cool rocks to climb on, nice benches, and epic views of both 14ers and foothills. The best part is, no leash required. As long as your pup has the necessary shots and is safe around people and dogs, you can walk the trails without the annoyance of minding a leashed dog the whole time. There are also a couple different options in the park, including a couple trails and then a fenced field for if you want to play fetch and have more of the classic dog park experience. And the icing on the cake? This spot is just a 25 minute drive from the South Broadway neighborhood downtown.
Red Rocks Trail at Red Rocks Park
When Red Rocks isn't serving as Denver's premier entertainment spot for all things music, it doubles as a cool place to work out and hike. While this may not be quite as much fun as the off-leash spots, there are a variety of different paths you can take, so there's something for both the athletic runner with the Labrador puppy and the laid back couple with the old basset hound alike. Plus, the views are just astounding, and you certainly aren't in the middle of nowhere – you're right outside Morrison, where you can stop for a bite to eat before heading back into town.
Green Mountain Trail Near Boulder
If you are up for a slight challenge, and a slightly longer trek by car up to the Boulder area, then this hike is well worth it. You have to work to get to the top, but once you do, you are greeted by a fantastic view of the amazing and majestic flatirons. What's even better, this trail is right outside of Boulder, so you can grab lunch and hit a dog park before heading up, making for an even easier climb with an already-tired-out pup.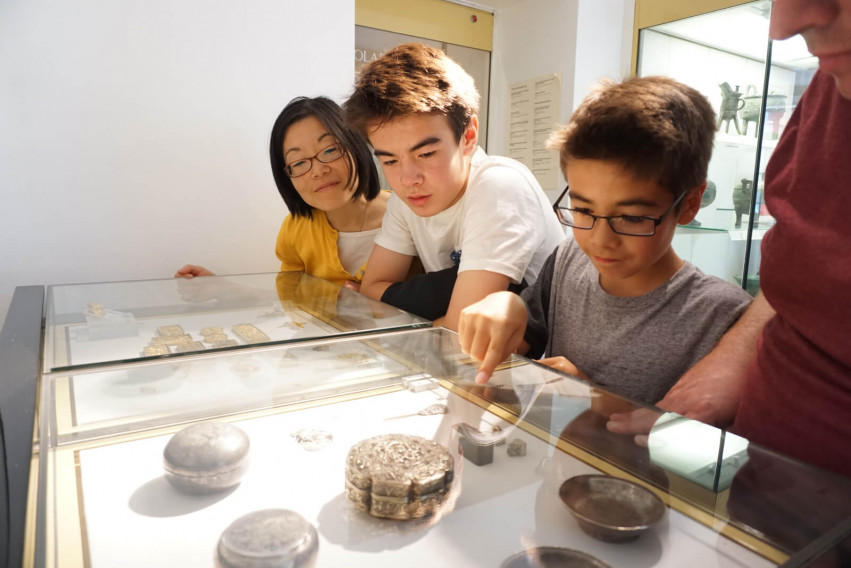 Just For Fun
Ice Skate on Evergreen Lake, the World's Largest Zamboni-Groomed Outdoor Ice Rink
Ottawa, Canada's capital city, might be home to the Rideau Canal Skateway, the largest skating rink in the world, but did you know Colorado is home to the world's largest Zamboni-groomed outdoor ice skating rink? Take a break from skiing or snowboarding this winter, and try another winter sport at Evergreen Lake.
If you're not familiar with what a Zamboni is, it's a machine used to groom the ice so that it's easier to skate on. The city of Evergreen, Colorado doesn't let Evergreen Lake's size stop it from maintaining the large body of freshwater every winter. As a result, the public can enjoy ice skating on a well-groomed outdoor surface.
Adult admission for ice skating at Evergreen Lake is only $7 per person, and rentals are also $7 pre-paid with your ticket. All hours are weather permitting, so you should always call the hotline at 720-880-1391 before you go.
Colorado's winter is on its way, so make sure you skip the indoor arenas and opt for the outdoors. It really doesn't get more picturesque than this.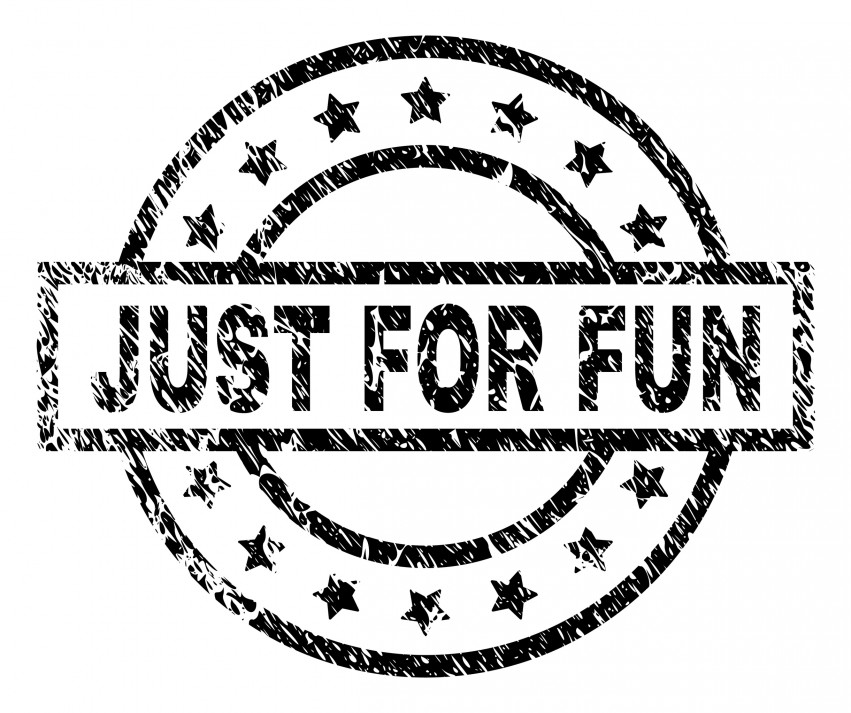 Sports
Avalanche vs Blackhawks - 7pm Saturday at the Pepsi Center
Broncos vs Lions - 2pm Sunday at Mile High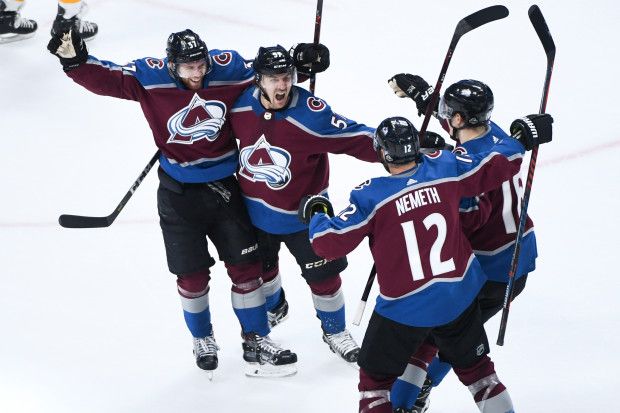 Selling Your Home?
Get your home's value - our custom reports include accurate and up to date information.
Get Home Value